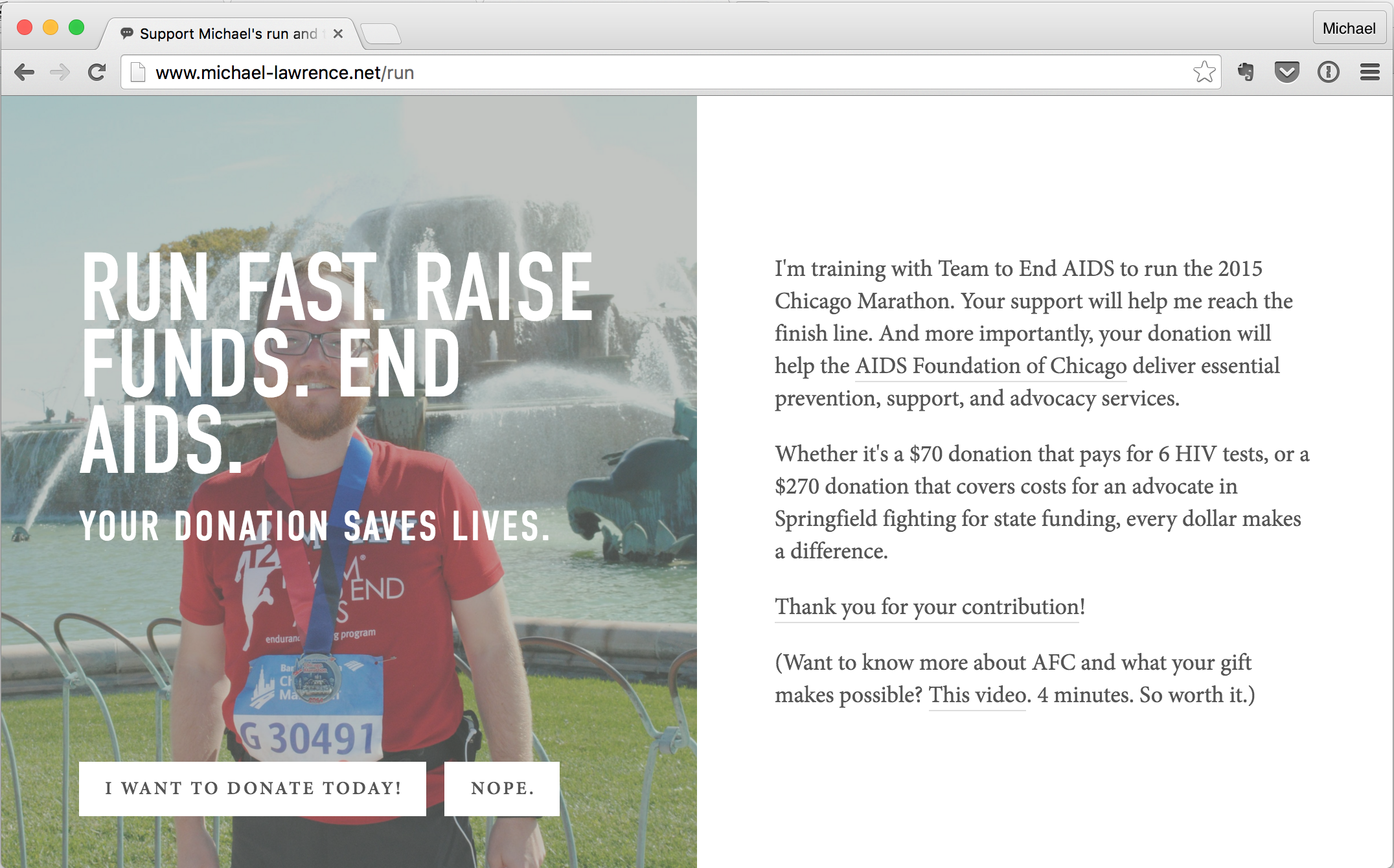 The Challenge
Running a marathon is hard — and as a charity athlete, it's not just about running the miles, it's about raising the dollars.
Peer fundraising wasn't too difficult the first time around, but my third year in a row, I found it much more challenging. My donors were understandably less enthusiastic once the novelty had worn off, and I found that some friends and family who intended to contribute simply couldn't remember if they had given this time around or not.
The Solution
I created a simple series of graphics for social media to keep my friends and family up to speed.
Including the names of contributors in the image allowed me to express my gratitude publicly while also serving as a reminder to those who still intended to give.
 
Using the graphic as my profile pic on Facebook and tagging the latest contributors in each new version of the image widened its reach.
I also created a dynamic splash page linking back to the donation site so I'd have an easier URL to share.
The Result
I was thrilled to surpass my fundraising goal, raising more than $3000 in contributions for the AIDS Foundation of Chicago.
I used a foolproof template-based printing service so I could quickly (and cheaply) create a thank you postcard to mail my donors, each one personalized with a handwritten note.