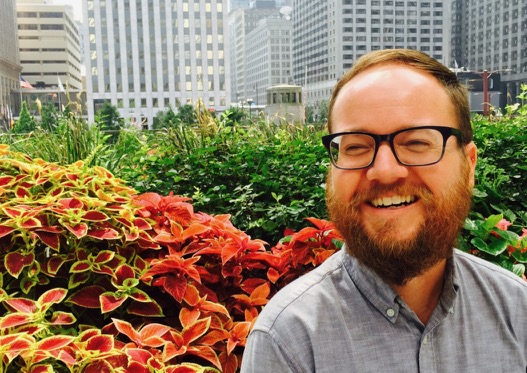 My fascination with language and culture earned me a PhD in rhetoric. Now I'm putting it to work.
After a decade in academia, helping students write, think, and create, I transitioned from the ivory tower to Silicon Valley. I'm working with innovative brands and creative entrepreneurs to design effective content and tell powerful stories.
I took a leap.
I just completed a yearlong fellowship with Experience Institute. I designed a year of on-the-job education for myself, exploring ways my unique background could be of use beyond the classroom. I dove into the fields of brand, content, and strategy, apprenticing with eBay and Method Products, and working on creative collaborations with entrepreneurs and designers.
Prof → Practitioner
I like to think I'm part poet and part strategist, with the patience and thoughtfulness of your favorite professor.
I've conducted research and taught courses on writing, advertising, and media culture at The University of Iowa and Columbia College Chicago. Now I'm using a more flexible set of tools, supplementing academic rigor with more nimble methods from human-centered design.
I can be a ruthless critic when that's what's needed, and I can be a devoted cheerleader, pushing work forward through better and better iterations.
I'm looking for opportunities to work with teams committed to making the world a better place through innovation, design, and storytelling.
What else?
I'm into big ideas, little details, provocative insights, useful feedback, kindhearted snark, great conversation, works in progress, and beautiful final products.
I use public transportation and Oxford commas. Sometimes I run marathons. I enjoy hoppy IPAs.
And I'd love to hear from you.
—ML